ESSILOR OF AMERICA APPOINTS DR. MILLICENT KNIGHT TO LEAD CUSTOMER DEVELOPMENT GROUP
By Essilor News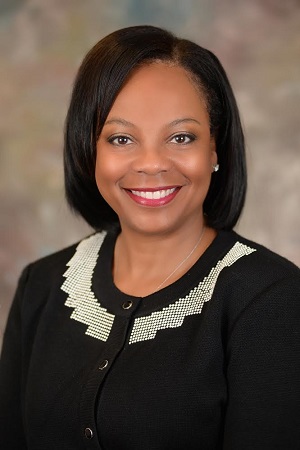 DALLAS –July 13, 2018 – Essilor of America today announced that Millicent "Millie" Knight, OD, FAAO, FAARM, will be joining the company later this summer as Senior Vice President, Customer Development Group and member of the leadership team, reporting to Rick Gadd, incoming President, Essilor of America. In this role, Dr. Knight will be responsible for Essilor of America's professional relations, communications and eye care professional and sales training efforts.
"Dr. Knight has a diverse and extensive background in the optical industry, including experience in a hospital-based ophthalmology/optometry practice, two optometric practices and a former member of Vision Source," Gadd says. "Her rich industry knowledge and deep connections to eye care professionals ensures that our customers will continue to have a voice at the highest level of the company."
Prior to Essilor, Dr. Knight was Vice President of Professional Affairs, North America at Johnson & Johnson Vision Care, Inc. While there, she served on the North American Leadership Team where she developed and deployed a competitively differentiated eye care professional strategy, establishing connections between the company's strategy and eye care professionals and industry leaders by building industry affiliations, education platforms and advocacy.
Dr. Knight has consulted for eye care and health and wellness companies, conducted contact lens and solutions office clinical trials, and lectured on a wide variety of topics including contact lenses, leadership, cultural sensitivity, eye and systemic health, and business and entrepreneurship. She has published numerous articles, and has received wide-ranging industry and academic recognition including "Optometrist of the Year" by both the National and Illinois Optometric Associations, Vision Monday's Most Influential Women in Optical, and a Women in Optometry Theia Award for Leadership.
Dr. Knight received her Doctor of Optometry degree and a Bachelor of Science, Visual Science degree from the Illinois College of Optometry. She also holds a Bachelor of Arts degree in Biology from Augustana College. She served on the board of trustees of both alma maters and has received leadership awards from both institutions.

# # #


About Essilor of America, Inc. 
Essilor, the leading manufacturer of optical lenses in the United States, is driven by the company's mission of improving lives by improving sight.  A pioneer in the development and production of ophthalmic lenses, Essilor employs more than 10,000 people throughout North America.  Essilor manufactures optical lenses under the Varilux®, Crizal®, Transitions®, Xperio UV™, Eyezen™, and other Essilor brand names. Essilor Laboratories of America, Inc. is the largest and most trusted optical lab network in the U.S. and offers a wide choice of products and services to eyecare professionals across the nation. Essilor of America, Inc. (Essilor) is a subsidiary of Paris-based Essilor International, a publicly held company traded on the Euronext Paris stock exchange (Reuters: ESSI.PA).