Recognizing Independent Labs that Stand Out
By Essilor News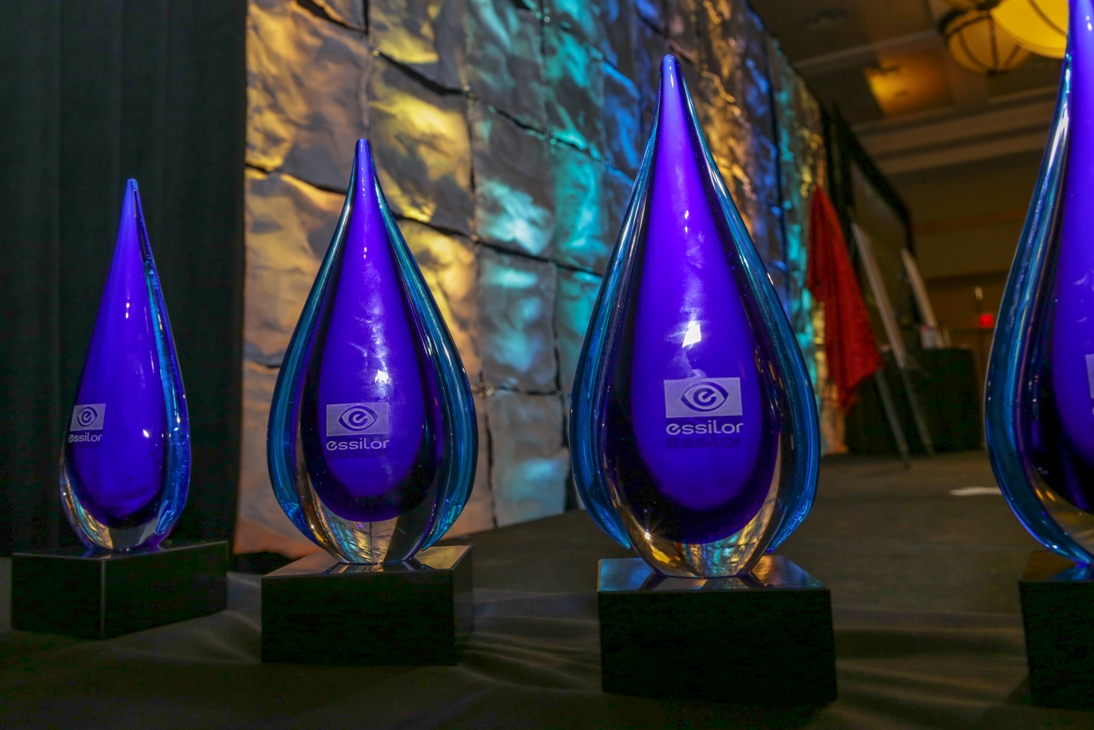 IDD Presents Awards at National Sales Meeting 2019
Independent Distribution Division (IDD), a business unit within Essilor of America that supports independently owned and operated optical labs, strives to make the difference for our industry, our customers, and, most importantly, for those whose lives are forever changed by the right pair of glasses. The IDD team works with 185 independent labs with over 250 lab locations around the country, empowering them with products, programs and strategies to grow their business.
Each year at Essilor's National Sales Meeting, IDD hosts the Vision Excellence Awards to present their annual laboratory awards, recognizing independent distributors who have exceeded expectations and achieved top sales performance in both sales and unit growth within specific Essilor product categories.
John Walborn, Senior Vice President Wholesale Business, along with other Wholesale Business leaders, presented this year's awards. "Our independent laboratory partners continue to deliver superb products and services to our customers and their patients," Walborn said as he congratulated the winners. "We greatly appreciate their continued commitment to innovation, superior service and delivering the best vision solutions and experience possible."
The following independent laboratory partners and retailers received awards for outstanding achievements in the following categories:
Essilor IDD Lab of the Year
Cherry Optical, Inc.
Varilux® Award of Excellence
Green Optics
Crizal® Award of Excellence
Perfect Optical
Essilor Transitions® Award of Excellence
Walman Optical
Essilor Xperio UV™ Award of Excellence
Cherry Optical, Inc.
Non-sales related awards were also given out:
Essilor IDD Very Important Partner Award for Managed Vision Care Labs
Scott Hamey, Versant Health
Essilor IDD Very Important Partner Award for National Labs
Adam Cherry, Cherry Optical, Inc.
Essilor IDD Very Important Partner Award for Wholesale Labs
Mike Shane, OnSight Optical
IDD offers independent labs technologically advanced products and services, along with industry-leading programs, to increase sales revenue and margins for its customers and to elevate our premium brands such as Varilux®, Crizal® Transitions® Xperio UV™ and Eyezen™+ lenses.
To learn more about IDD, visit their website.