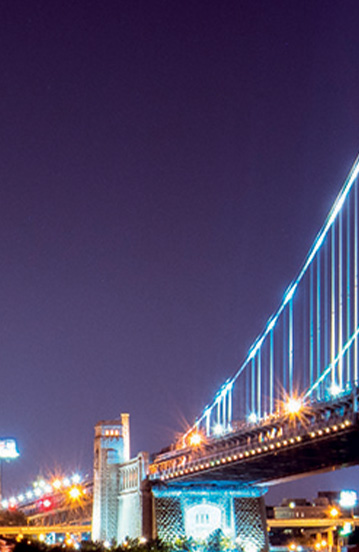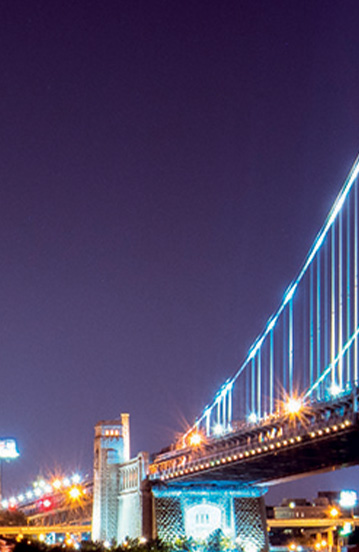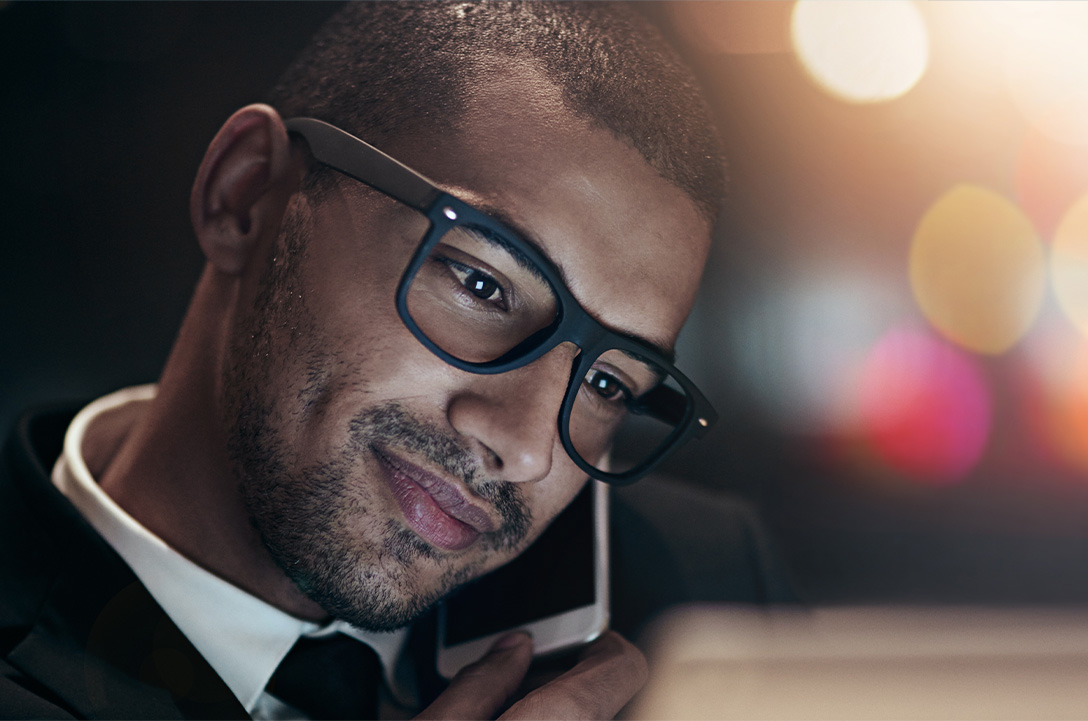 Today's eyeglass wearers are exposed to countless light sources that strike their lenses from every angle imaginable, and four out of five wearers experience reflection whether inside or outdoors.1 Glare is more than just an annoyance. It can make it difficult to focus on tasks and even create a dangerous driving hazard.
Fortunately, there's a solution to combat glare at every angle, so your patients can regain their ability to see clearly—without discomfort or distraction. Crizal® SapphireTM 360° UV No-Glare Lenses reduce reflections from all directions for less glare, better aesthetics, enhanced UV protection, and safer night-time driving.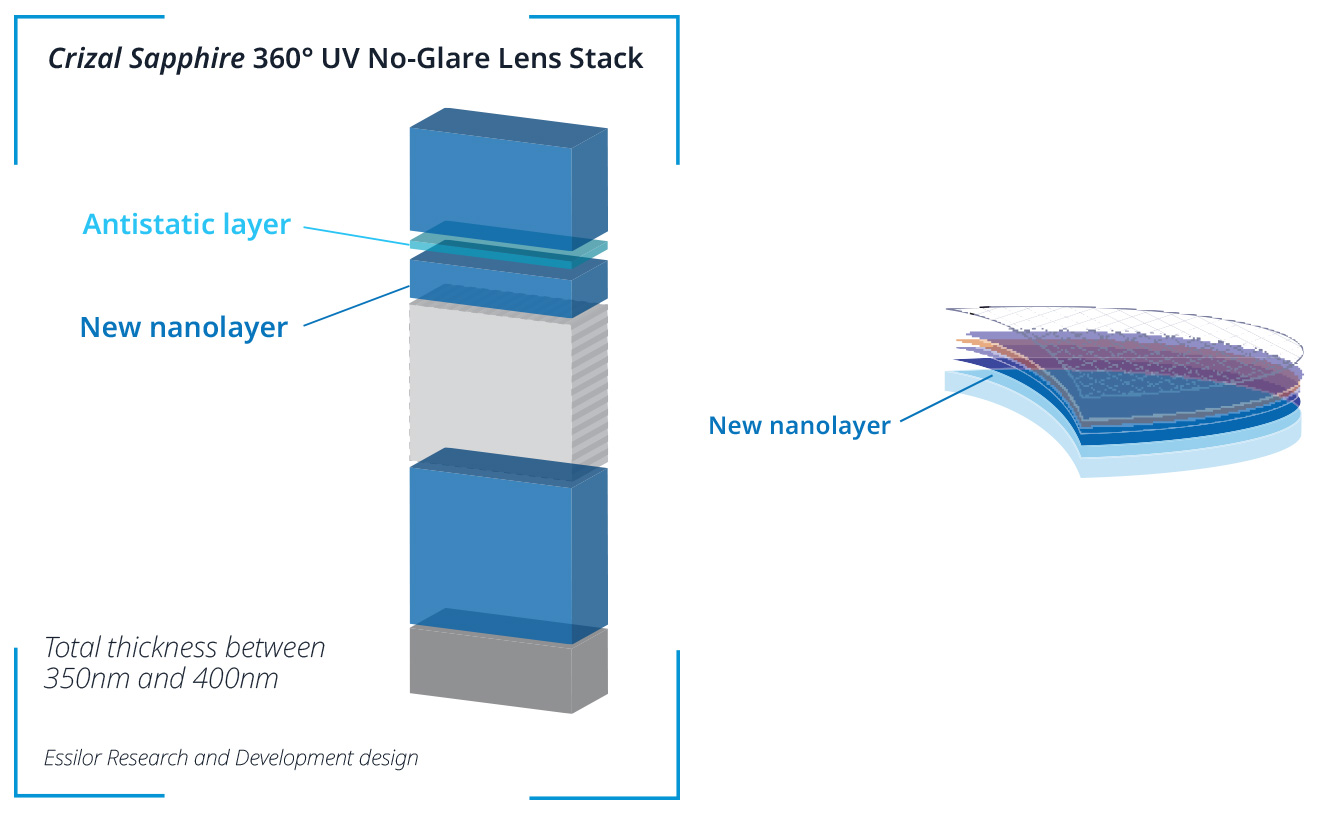 Exclusive Multi-Angular Technology™ reduces reflections from any angle of light by considering a 360° angle in the optical calculation.
A new, patent-pending Our advanced nanolayer, when combined with this new calculation, results in reduced reflections in clear lenses by 20–30%,2 for improved clarity and better aesthetics.
Crizal Sapphire 360° UV is also the first lens to feature features E-SPF® 351, providing optimal UV protection in a clear lens,3 without compromising clarity.  

LESS REFLECTION FOR BEST-IN-CLASS CLARITY
#1
Crizal Sapphire
360° UV provides best-in-class clarity for the highest performing no-glare lens in the portfolio.
4
30%
Crizal Sapphire
360° UV offers up to 30% less side reflection.
5
20%
Crizal Sapphire
360° UV offers up to 20% less front reflection.
5
WHAT PEOPLE ARE SAYING ABOUT CRIZAL SAPPHIRE 360° UV LENSES
I am completely wowed by my Crizal Sapphire 360° UV lenses. They are a total game changer when it comes to glare and cleanability. Purely amazing sight!




—ROB HENDRIX,
OPTICAL MANAGER
This is the clearest lens I have ever worn! The AR is amazing! There are almost NO reflections at all—from the front or back surface.




—BETH HAMILTON,
PATIENT
PROFESSIONAL LEARNING & LITERATURE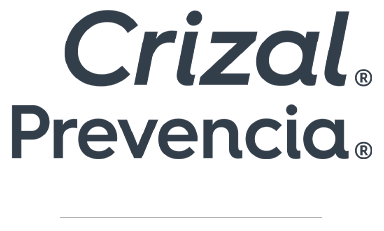 Offers best-in-class protection in sunlight, indoors, and in front of digital screens with lenses that block filter out Harmful Blue Light6 while still allowing beneficial blue-turquoise light to pass through.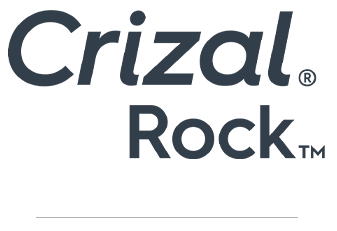 Offers best-in-class durability with our most scratch-resistant No-Glare lens, providing the best combination of scratch and smudge resistance while repelling water and dust.7
No matter which Crizal product they choose, your patient can rest assured their lenses will combat glare, scratches, and smudges. For the Clearest Vision Possible™.
FIND AN ESSILOR ACCOUNT EXECUTIVE
Enter your zip code to find an Essilor Account Executive near you.
1 Quantitative consumer study, N=2406 wearers from 25 to 65 years old, United States, Spain, India - GfK (2016).
2 Compared with Crizal® Rock™ No-Glare lens treatment and depending on the lens configuration (hard-coat, index, etc.) and manufacturing process dispersion. Consumer study, N=2406 wearers from 25 to
65 years old, United States, Spain, India - GfK (2016).
3 In a clear lens, Crizal Alizé UV™ and Crizal Easy UV ™ offer comprehensive UV protection, while Crizal Sapphire 360° UV, Crizal Rock, Crizal Prevencia, and Crizal® Avancé UV™ offer optimal UV protection, on all lens materials except 1.50 clear plastic. The higher the E-SPF® index, the greater the level of UV protection provided by the lens // E-SPF is an index rating the overall UV protection of a lens. E-SPF was developed by Essilor International and endorsed by third party experts. The E-SPF index relates to lens performance only and excludes direct eye exposure that depends on external factors (wearer's morphology, frame shape, position of wear).
4 Best-in-class is defined as best performance of a certain attribute within the Crizal® portfolio.

5 Compared with Crizal Rock No-Glare lens treatment and depending on the lens configuration (hard-coat, index, etc.) and manufacturing process dispersion. Crizal Sapphire 360° UV takes into account reflections caused by light sources positioned around the lens with angles from -45° to +45°.
6 Harmful Blue Light is the blue-violet wavelengths found between 415–455nm on the light spectrum believed most toxic to retinal cells. Harmful Blue Light protection only available with Crizal Prevencia. Crizal Prevencia No-Glare lenses block up to 20% of Harmful Blue Light.
7 External laboratories tests and internal technical tests in 2020. Combination here defined as the merger of two distinct criteria which are scratch resistance and smudge resistance - Crizal Rock rated best on smudge resistance and equal on scratch resistance, compared to the top No-Glare competitors. Scratch resistance may vary depending on lens configuration.