Essilor Honors Our Veterans
By Essilor News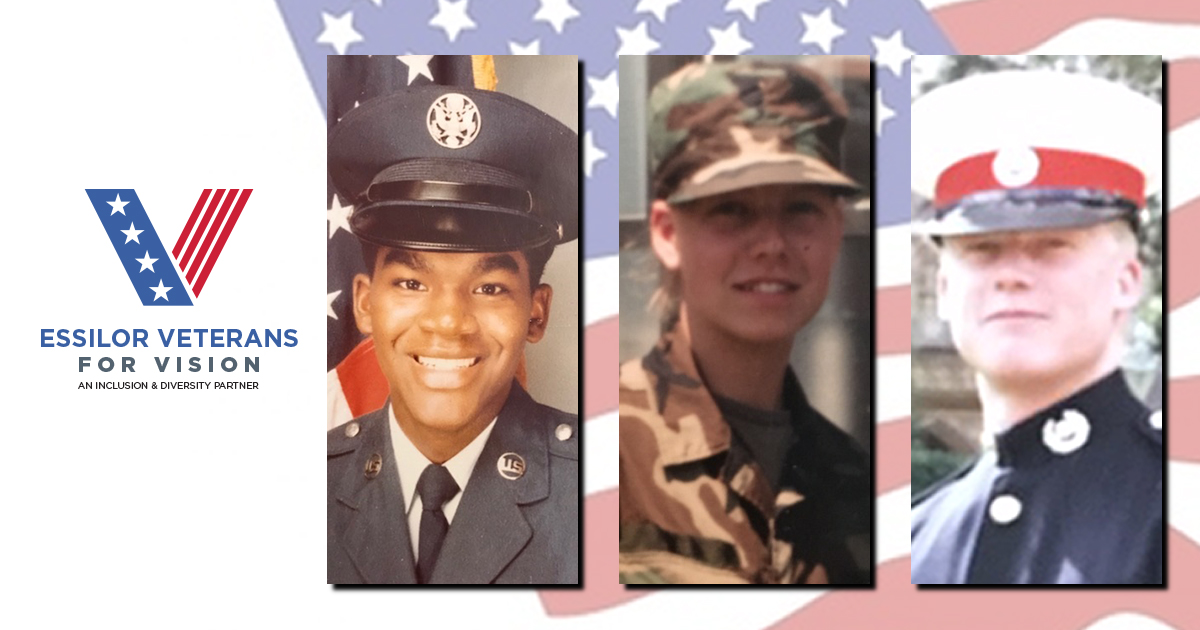 Veterans Day is November 11. The commemorative day was originally set as a U.S. legal holiday to honor the end of World War I, which officially took place on November 11, 1918. Today, the holiday honors veterans of all wars.
Essilor understands the value veterans bring to the organization and honors all of our employees who are also veterans on this Veterans Day. "To be an employer of choice and an inclusive company, Essilor of America is committed to expanding our outreach to diverse communities, including veterans and their spouses," says LaShanda Reed-Larry, Director Inclusion, Diversity & Equity. "We also recognize the unique challenges service members face knowing how to translate military experience to the workplace, and we are committed to helping remove barriers that get in the way."  
Read on to learn about three veterans who are using their military experience to help them excel in their roles at Essilor.
Rick Cowen
Rick is the Senior Facilities Manager for the EOA campus and has been with the company for nine years. He served in the British Royal Marines from 1987 to 1992. "Serving in the military taught me flexibility, adaptability, teamwork, and to have a sense of humor under stress and adversity," he shares. Rick also says that self-identifying and recognizing veterans at Essilor is important. "There are so many ways that recognizing veterans is essential. I believe the freedoms we have today are the result of the service and sacrifice of our military veterans and their loved ones."
Holly Hall
Holly has been with Essilor for more than four years as Director of National Accounts managing Walmart and recently joined the safety team in a similar role for national safety accounts. She served in the Army with the Wisconsin Army National Guard and R.O.T.C. program from 1986-1991 during Operation Desert Storm. Holly says she uses what she learned during her military service at Essilor every day:
Appreciate and include every person for who they uniquely are, regardless of race, religion, etc. (diversity and inclusion driver) -- Holly lives this as an active member of Essilor's Diversity & Inclusion program via the Veterans for Vision & Mentor Program.
Be prepared at all times (ready to deploy at any given moment) and be willing to help or serve where needed – "I need to be prepared for expected and unexpected account calls and key meetings. I've also stepped up to volunteer as needed."
Joey Lowery
Environmental Health and Safety Manager Joey Lowery joined EOA nearly six years ago. He brings 24 years of service in the United States Air Force to his role. Joey says his military service helps him in his job in a number of ways. "The military taught me to overcome and adapt regardless of your circumstances. This allows me to address issues calmly and to provide solutions not problems. My work location is my vacation. I love what I do!"