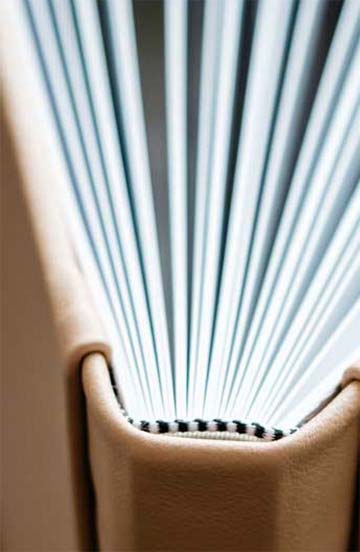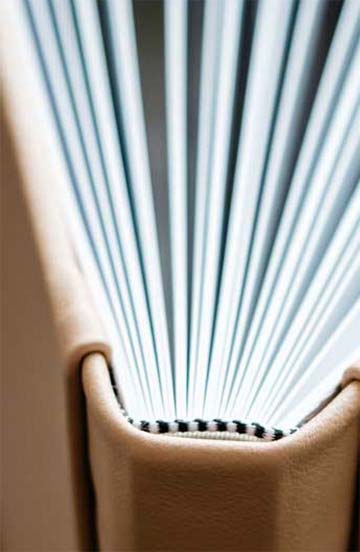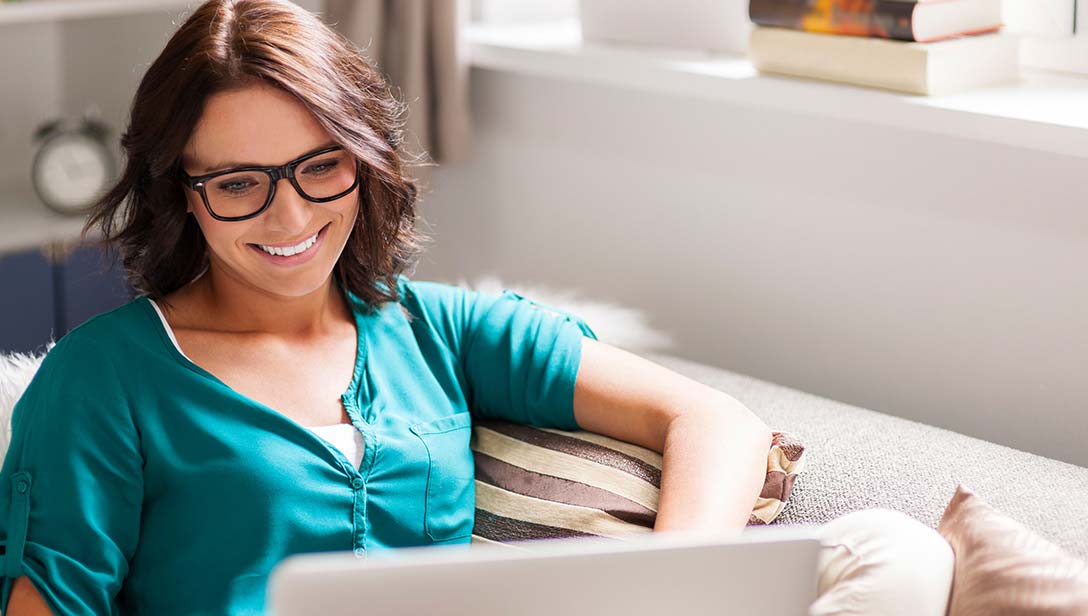 SMOOTH TRANSITIONS YOUR PATIENTS WILL LOVE
Eyes work better when they're working together. Our Varilux® Physio® W3+ lenses, featuring SynchronEyes™ Technology, uses prescriptions from both eyes to calculate lenses as a matched pair, giving your patients smooth and effortless transitions from near to far, and every distance in-between. Plus, our W.A.V.E. 2® Technology eliminates distortions and blurriness, even in dimly lit conditions.

THE TOP TECHNOLOGY FOR MORE NATURAL, COMFORTABLE VISION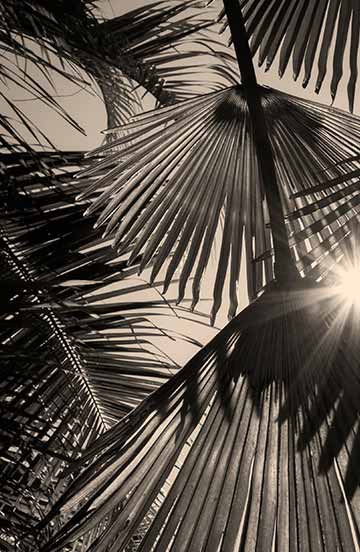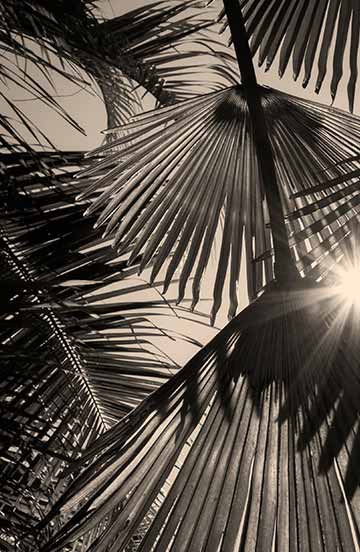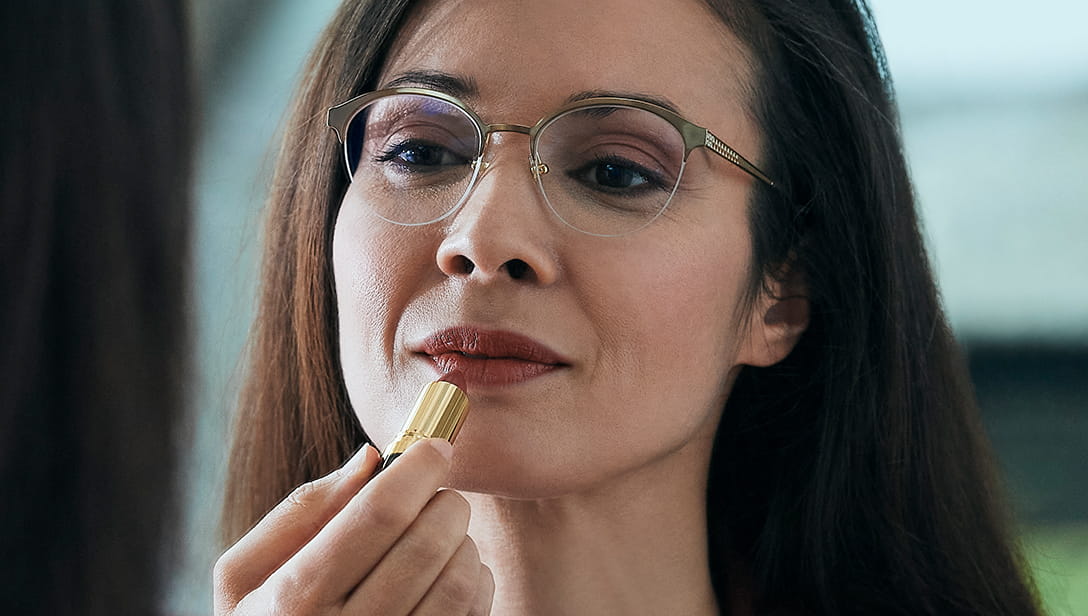 SynchronEyes Technology designs lenses as a pair, giving the wearer smooth transitions from far to near.
W.A.V.E. 2 Technology removes distortions, eliminates blurriness, and provides superior sharp vision, even in dimly lit conditions.

Large reading area with customizable near vision.

A PROGRESSIVE LENS BRAND YOU CAN TRUST
Varilux X Series
#1 progressive lens brand worldwide*
The only lens backed by the patented LiveOptics™ R&D process, testing lenses on real wearers in real-life conditions, not just on computer models
96% of Varilux® lens wearers are satisfied with their resulting vision**
13 billion combinations mean there's a unique Varilux lens for every patient
Easy to dispense with wide-ranging availability across all managed vision care plans
WHICH VARILUX LENS IS RIGHT FOR THEM?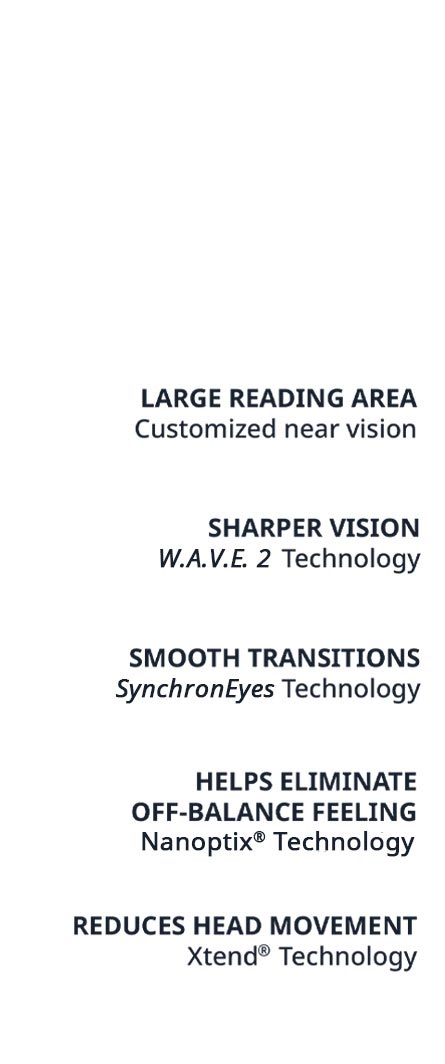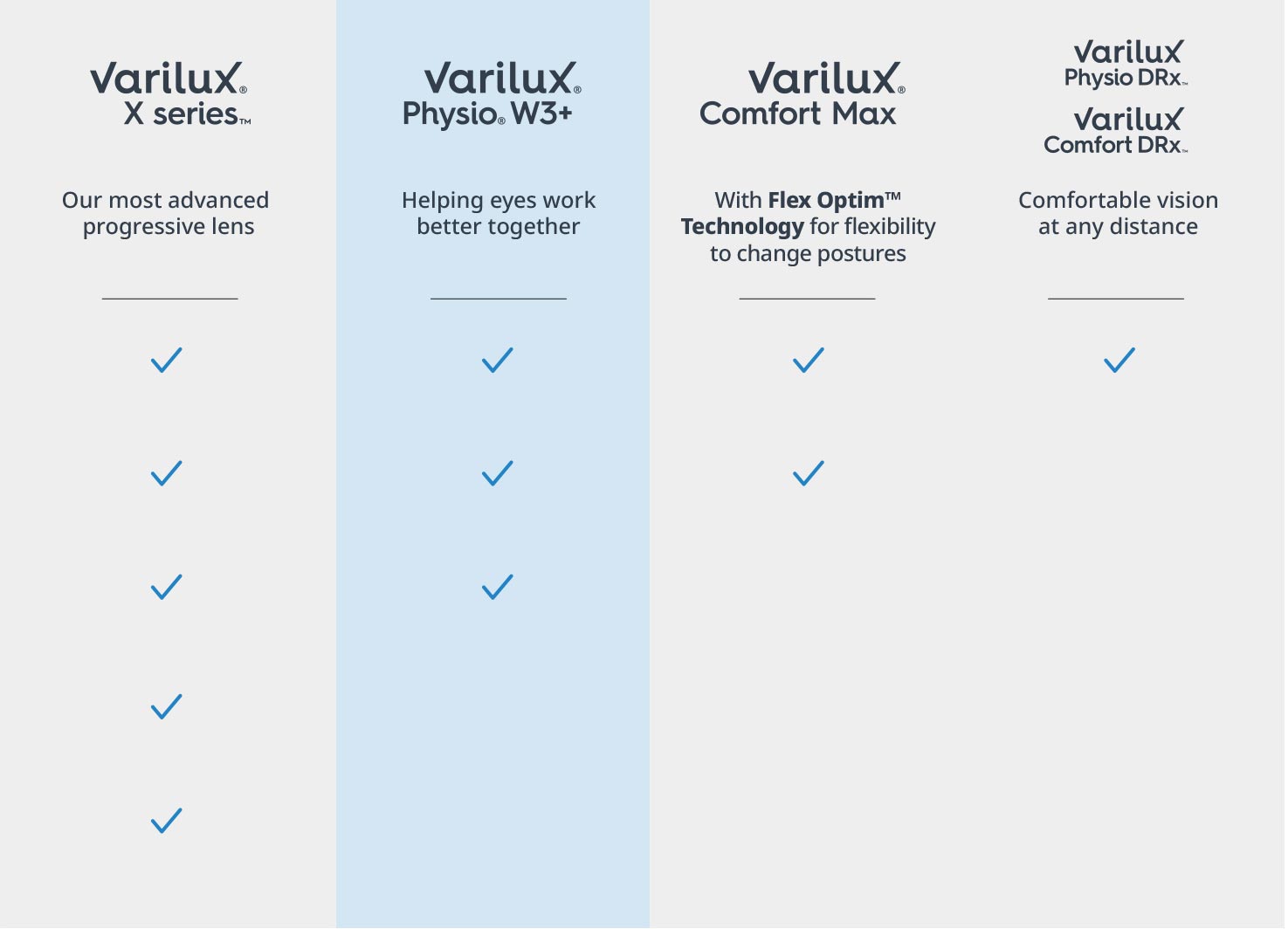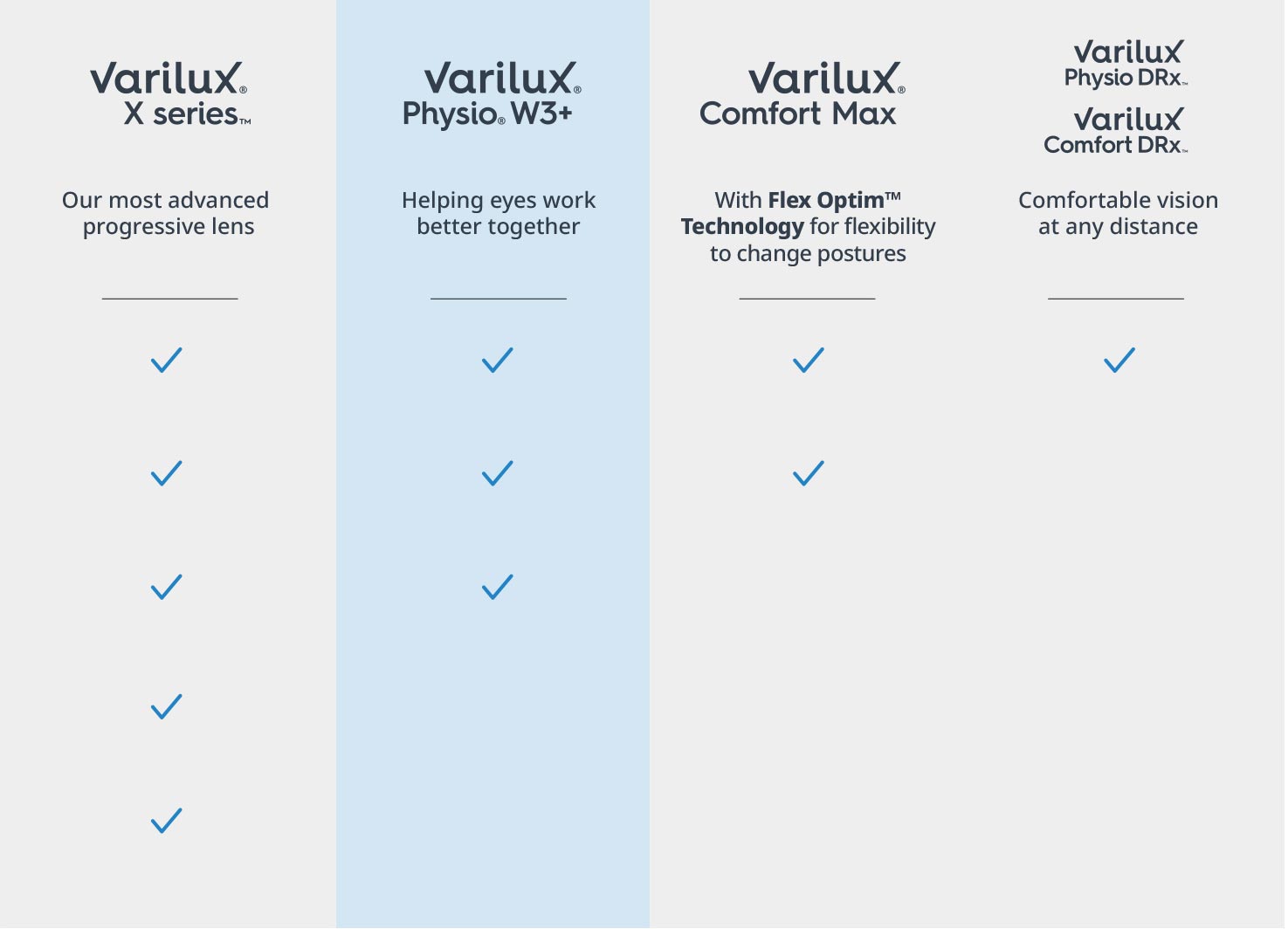 GIVE YOUR PATIENTS PHENOMINAL TRANSITIONS
To have an account executive contact you with more information regarding Varilux Physio W3+ lenses, enter your information below.

SALES TOOLS & PRODUCT INFORMATION
FIND AN ESSILOR ACCOUNT EXECUTIVE
Enter your zip code to find an Essilor Account Executive near you.
* Euromonitor, 2019 data; Retail value amongst spectacle lenses category, brands representing progressive lenses.
** Global studies conducted between 2009 and 2017 on 1,903 wearers (n = 18 studies).