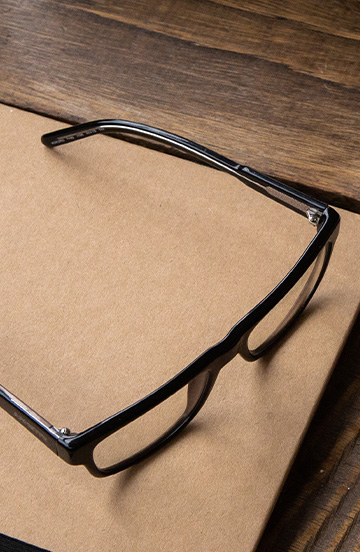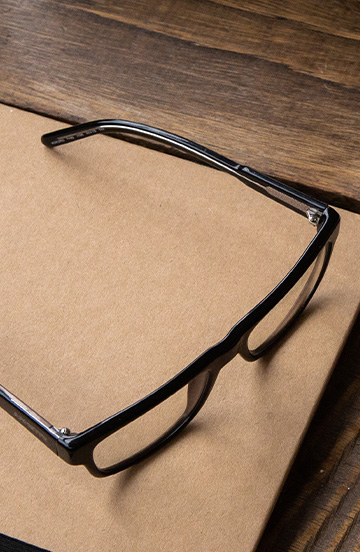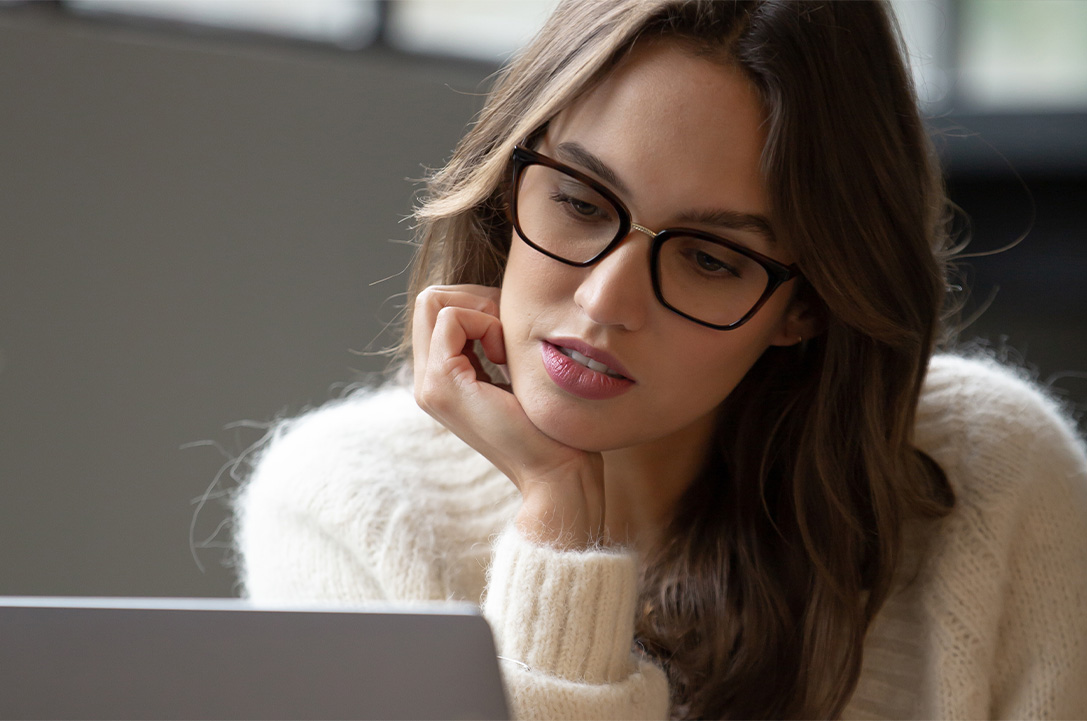 Crizal Prevencia lenses are the result of several years of research in collaboration with the Vision Institute in Paris, which helped us develop the first clear lenses that selectively filter blue-violet light¹ and contribute to reducing its potential effects on the eyes.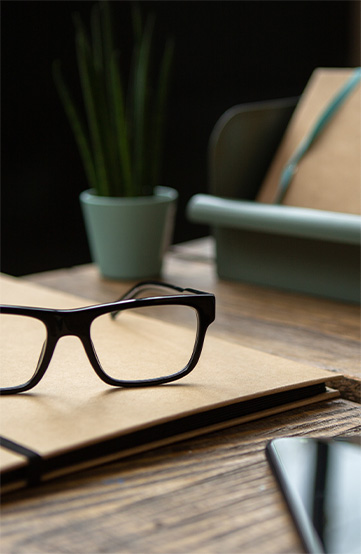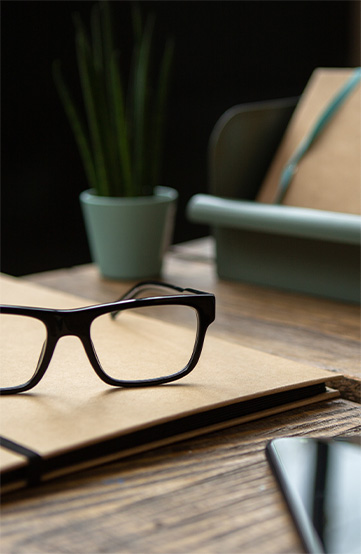 Computer screens, smartphones, tablets, fluorescent bulbs—blue light is all around, and the sun is actually the most powerful source of it, by far. Some of it is helpful, some is not.
However, blue-violet light, defined as 400 to 455 nm, is considered potentially harmful range.¹ Crizal Prevencia lenses provide selective filtering to preserve your natural well-being.² They do this by smartly reflecting blue-violet light³ while letting essential light pass through.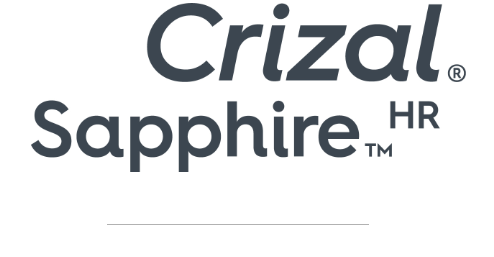 The best anti-reflective coating overall4 covering eyeglass wearers' needs by shielding the eyes and the lenses against reflections, scratching, smudging and UV light for long-lasting transparency and protection.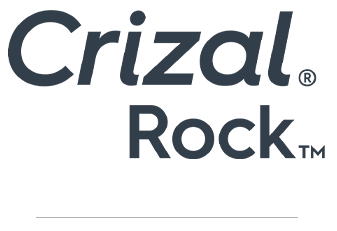 Offers best-in-class durability with our most scratch-resistant No-Glare lens, providing the best combination of scratch and smudge resistance while repelling water and dust5
No matter which Crizal product they choose, your patient can rest assured their lenses will combat glare, scratches, and smudges for the clearest vision possible.
FIND AN ESSILOR ACCOUNT EXECUTIVE
Enter your zip code to find an Essilor Account Executive near you.
1. Blue-violet light is between 400 and 455nm as stated by ISO TR 20772:2018.

2. Crizal Prevencia coating partially filters blue-violet light while letting pass through blue-turquoise light
3. Crizal Prevencia coating filters 20% of blue-violet light (between 400 and 455nm as stated by ISO TR 20772:2018) 
4. External laboratory tests and internal technical tests - 2020. Compared to the competitor most known lens-brands by consumers (2019 external brand tracking in 11 countries). The word 'overall' refers to anti-reflective coatings important criteria, ranked through an external quantitative consumer study - 2019.

5. External laboratories tests and internal technical tests in 2020. Combination here defined as the merger of two distinct criteria which are scratch resistance and smudge resistance - Crizal Rock rated best on smudge resistance and equal on scratch resistance, compared to the top No-Glare competitors. Scratch resistance may vary depending on lens configuration.