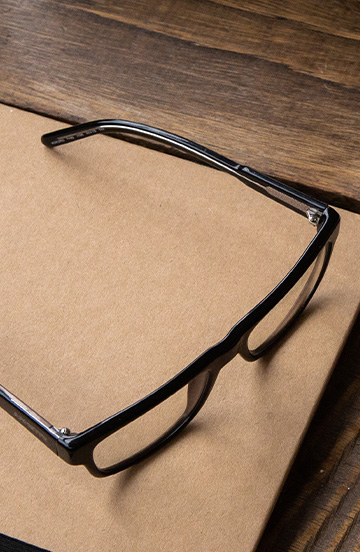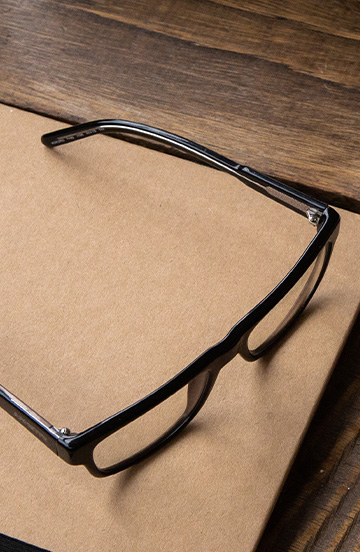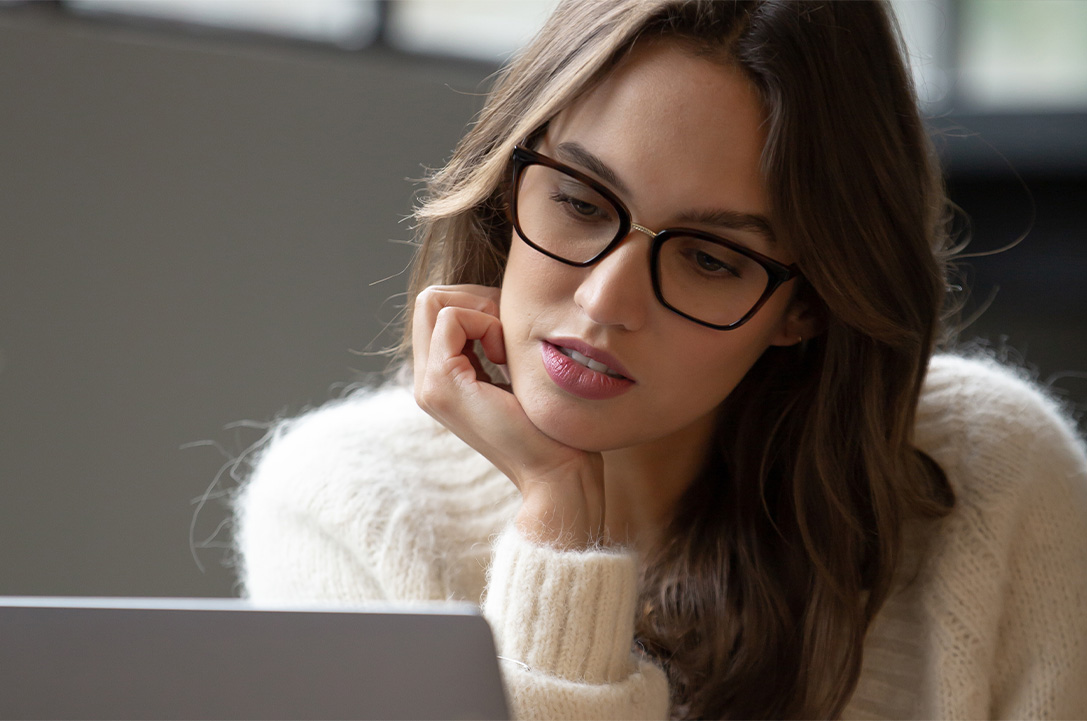 Between sunlight, fluorescent bulbs, and the many screens we look at throughout the day, blue light is all around. While Beneficial Blue Light (or blue-turquoise light) can help regulate sleep cycles and aid in cognitive performance, Harmful Blue Light1 (or blue-violet light) can contribute to long-term damage of the eyes.
Enter Crizal® Prevencia®, the first preventive lens to offer selective filtering of blue-violet light, reducing exposure to Harmful Blue Light while still allowing Beneficial Blue Light to pass through.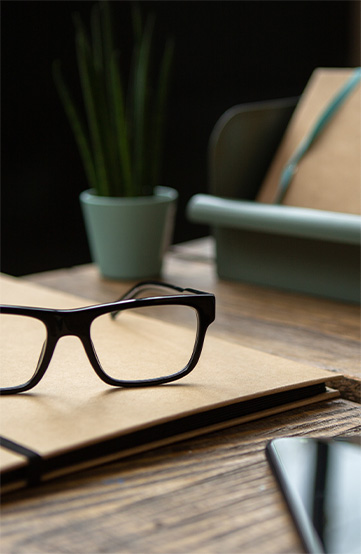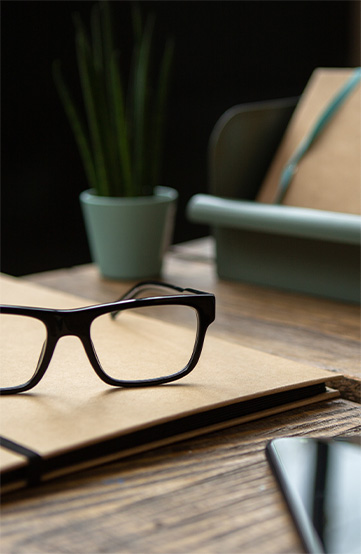 Crizal Prevencia lenses are the result of years of research in collaboration with the Vision Institute in Paris.
By gathering expertise in the areas of cellular biology, physics, and photometry, this research led to the identification of a precise spectrum of light wavelengths that are potentially toxic to retinal cells.2
Based on this discovery, we developed the first clear no-glare lenses to selectively filter blue-violet light and contribute to reducing its potentially harmful effects on the eye. 
20%
Crizal Prevencia
lenses filter up to 20% of Harmful Blue Light.
1
35X
Crizal Prevencia
lenses offer 35 times more UV protection compared to wearing no lenses at all.
3
30%
In combination with Essential Blue Series
®
lenses,
Crizal Prevencia
lenses filter up to 30% of Harmful Blue Light.
1
Professional Learning & Literature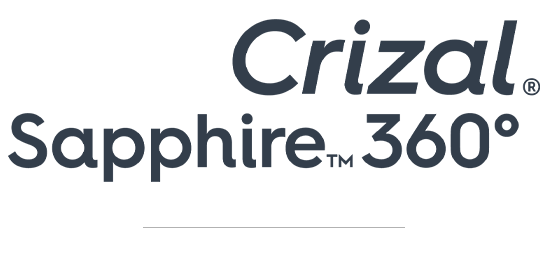 Offer best-in-class clarity with Multi-Angular Technology™ to reduce reflections from all directions for less distracting glare, better aesthetics, enhanced UV protection, and safer nighttime driving.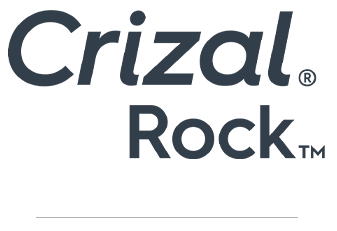 Offers best-in-class durability with our most scratch-resistant No-Glare lens, providing the best combination of scratch and smudge resistance while repelling water and dust.4
No matter which Crizal product they choose, your patient can rest assured their lenses will combat glare, scratches, and smudges for the clearest vision possible.
FIND AN ESSILOR ACCOUNT EXECUTIVE
Enter your zip code to find an Essilor Account Executive near you.
1 Harmful Blue Light is the blue-violet wavelengths found between 415–455nm on the light spectrum believed most toxic to retinal cells. Harmful Blue Light protection only available with Crizal Prevencia. Crizal Prevencia No-Glare lenses block up to 20% of Harmful Blue Light.
2 Arnault E, Barrau C, Nanteau C, Gondouin P, Bigot K, et al. (2013). Phototoxic Action Spectrum on a Retinal Pigment Epithelium Model of Age-Related Macular Degeneration Exposed to Sunlight Normalized Conditions. PLoS ONE 8(8): e71398. doi:10.1371/journal.pone.0071398 (August 23, 2013). Identified Harmful Blue Light through in vitro experiment on swine retinal cells, where the most toxic wavelengths are high energy visible light falling between 415-455nm on the light spectrum (blue-violet light).
3 In a clear lens, Crizal Alizé UV™ and Crizal Easy UV™ offer comprehensive UV protection, while Crizal Sapphire 360° UV, Crizal Rock, Crizal Prevencia, and Crizal® Avancé UV™ offer optimal UV protection, on all lens materials except 1.50 clear plastic. The higher the E-SPF® index, the greater the level of UV protection provided by the lens. E-SPF is an index rating the overall UV protection of a lens. E-SPF was developed by Essilor International and endorsed by third party experts. The E-SPF index relates to lens performance only and excludes direct eye exposure that depends on external factors (wearer's morphology, frame shape, position of wear.
4 External laboratories tests and internal technical tests in 2020. Combination here defined as the merger of two distinct criteria which are scratch resistance and smudge resistance - Crizal Rock rated best on smudge resistance and equal on scratch resistance, compared to the top No-Glare competitors. Scratch resistance may vary depending on lens configuration.